How to become a
Self-Directed

investor

A key Permanent Principle in business or investment is that you can best attract that which you best understand --- e.g. Money… It can be really problematic if you don't understand the risks associated with making money before you step into the investment world - Crypto or equity.
Confidence is everything in the Four Pillars of Digital Investment. Our coaching programme is based on Incisive peace of mind strategy for Profits and Safety! --- time-honoured, 3-steps approach to investing a portion of your money: Crypto Market, Equity
Market and Real Estate Market.
We help you Uncover hidden challenges & Strategise Actions for Next Level Success. Your breakthrough lives on the other side of the challenges!

The Four Pillars of Digital Investing is how Professional Crypto/Stock Market Investors - top 5% of investors (i.e. people inside the walls of financial markets - the Floor Traders, Institutions, Fund Managers, etc.) approach the market and build wealth in a steady and consistent manner.

We help you deal with hidden challenges that're sabotaging your Success. Your breakthrough lives on the other side of the challenges!

There's no one better to look after your investment than yourself!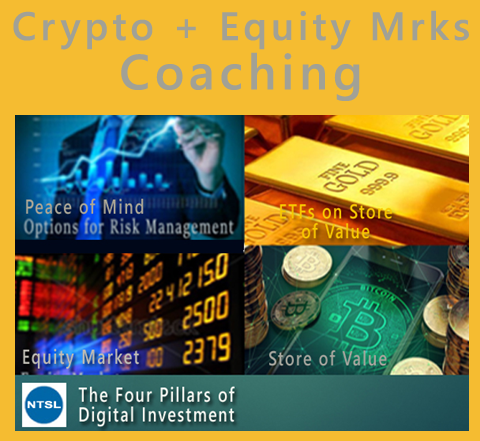 FREE Bonus Session (For clients on Coaching Programme)
The Amazing Principle of Five Fs

Wise and happy warriors will focus on their five Fs. They will build and protect their Families, they will maintain Friendships, they will nurture Faith, they will adjust their activities to the times in order to boost their Finances, and they will manage their Fitness.

You can't pick and choose from the Five Fs of a balanced life if you want to go to the next Level! This's your ONLY unfair advantage in the highly competitive world.
We have a FREE Session to help you create your ultimate vision and direction; and uncover hidden challenges that maybe sabotaging your success. At the end of the free session you would leave renewed, energised, and inspired to take actions!

To take advantage of the FREE Session, pls complete the form below so we can determine whether we're a good fit to work together towards your ultimate goal.

During the scheduled FREE coaching call, we'll discuss your investment goal, and provide you with useful, unique insights on how to start and grow your investment, fast.
Start building the life you crave today!